Sangamon County ILGenWeb © 2000
In keeping with our policy of providing free information on the Internet, data and images may be used by non-commercial entities, as long as this message remains on all copied material. These electronic pages cannot be reproduced in any format for profit or for other presentation without express permission by the contributor(s).
---
PAST AND PRESENT OF THE CITY OF SPRINGFIELD AND SANGAMON COUNTY ILLINOIS
By Joseph Wallace, M. A.
of the Springfield Bar
The S. J. Clarke Publishing Co., Chicago, IL
1904
---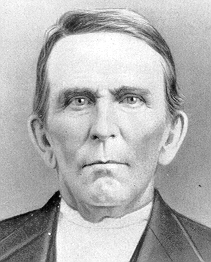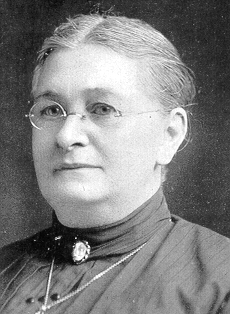 Archibald Boyd and Eliza F. Hampton Boyd



Ancestor of Mary Ann Kaylor (My husband's lineage)


ARCHIBALD BOYD- Archibald Boyd, who for many years was identified with agricultural interests in Sangamon county and who at his death left not only a comfortable property but also an honored name, was born at Fairfax Courthouse, Virginia, in November, 1813. He was a son of John Boyd and in his boyhood days he became a resident of Christian county, Kentucky. In 1833 he, made his way to Illinois, casting in his lot with the pioneer settlers of the central portion of the state. The prairies at that time were largely uncultivated, most of the homes were little cabins and the work of progress and improvement seemed scarcely begun. Mr. Boyd, then twentyone years of age, became identified with farming interests here and was thus engaged until 1850, when he made an overland journey to, California, attracted by the discovery of gold on the Pacific slope. There he turned his attention to mining and was very successful in his operations, so that when he returned in 1852 he had a goodly sum of money to show for his two years of labor in the far west. He then settled in Macon county and resumed agricultural pursuits and in his business undertakings he prospered, so developing his farms as to bring to him a very desirable financial return. He continued actively in farm life until 1860, when he established his home in Illiopolis, becoming owner of the residence which is now occupied by his widow. He had made judicious investments in real estate and his possessions aggregate eighty hundred and forty acres of valuable land in Illinois.

Mr. Boyd was a member of the Masonic fraternity and was true to its beneficient teaching. In politics he was a stanch Republican and during the life of Abraham Lincoln was a warm personal friend of the martyred president. The cause of education found in him a stanch supporter and he not only gave to his children excellent advantages in that direction but did all in his power to promote the cause of the schools in his community. He was a member of the Christian church for more than forty years and contributed liberally to its support and took a deep interest in its various activities. His life was indeed an honorable land upright one and all who knew him entertained for him the warmest regard. He left to his family a handsome competence and also the priceless heritage of an untarnished name and his example is well worthy of emulation by many who knew him. He made friends because of his sterling worth and his loss was deeply regretted throughout the community as well as by his immediate family.

In 1875 Mr. Boyd was united in marriage to Miss Eliza F. Hampton, who since her husband's death has purchased the old John Hampton homestead, a fine estate comprising two hundred acres of land near Mechanicsburg. She had lived here continuously since January, 1876. Mr. Boyd departed this life October 16, 1884, and his widow has yet remained at the old home which is endeared to her through many pleasant associations. Six children were born unto Mr. and Mrs. Boyd, of whom five are living. John is at home; William, who is the owner of the old James Hampton farm, was a member of the Fourteenth United States Infantry during the Spanish American war and served for two years in the Philippines and was present at the capture of Peking, his regiment being the first there; Anna Laura died October 16, 1901; Helen E. is the wife of Charles E. Fait, of Illiopolis; Ora B. is at home; Clara is attending normal school. Since her husband's death and since her children have arrived at years of maturity the family estate has been divided and in addition to that which she received from her husband Mrs. Boyd still has an interest in her father's place, owning one hundred and twenty acres of good land.

It will be interesting in this connection to note something of the family history of Mrs. Boyd. Her parents were John S. and Nancy C. (Garvey) Hampton. Her paternal grandfather, James P. Hampton, was born April 17, 1787, in the vicinity of Hampton Roads, Virginia, and in 1790 was taken by his parents across the Allegheny mountains, where they embarked in boats at Pittsburg and proceeded down the Ohio river. Not long before this some white families had been massacred at Limestone, now Marysville, Ohio. The Hamptons and their friends intended landing at the same point, but were convinced by the movements of the savages on the shore that it would not be safe, so they landed further down the river and thus saved their lives. The Indians, however, captured one of their boats with all the supplies it contained. Mr. Hampton settled in what became Franklin county, Kentucky, and at the time of the war of 1812 he enlisted as a soldier from that county, serving under General Harrison. He was married in Woodford county, Kentucky, in 1818, to Miss Sarah Poindexter, who was born in that county March 24, 1800, and they made their home in Franklin county, four miles from the city of Frankfort, for a number of years, or until after the birth of five of their children. In October, 1829, they removed to Sangamon county, Illinois, settling in what is now Illiopolis township, where two more children were added to the household. The old homestead farm there is now the property of William Boyd, the great-grandson of James P. Hampton. Of the seven children born unto James P. Hampton and his wife, John S. Hampton was the third child and the father of Mrs. Eliza F. Boyd. His birth Occurred in Frankfort, Kentucky, August 29, 1824, and he was married in Sangamon county, Illinois, April 29, 1847, to Nancy C. Garvey. They became the parents of eight children., one of whom died in infancy. The others are Mrs. Mary E. Ford, the wife of James S. Ford, of Illiopolis; Mrs. Boyd; Mrs. Susan Belle Noel, of Hebron, Nebraska; Mrs. W. J. McClintock, w hose husband is a physician of Illiopolis; Eleanor, who is a school teacher and resides in Illiopolis; Arthur E., who married Hattie Sims and resides in Decatur, Illinois; and Charles Lincoln, who was drowned while bathing July 27, 1875, at the age of fourteen years. The other child, Nancy C., died at the age of two years. Mr. Hampton filled the office of justice of the peace for many years and was a prominent and influential citizen of his community. He was engaged at one time in merchandising but the greater part of his life was devoted to agricultural pursuits and he resided on the old farm located four miles from Mechanicsburg and two miles from the old homestead. In 1868 he removed to Illiopolis, Illinois, where his death occurred in February, 1877. His widow now survives him and resides at the old home at the age of seventy-seven years. The family is very widely known in Sangamon county and Mrs. Boyd has lived to see his portion of the state developed from a wild and unimproved region. She has a wide acquaintance and many warm friends in Sangamon county.



---
Return to 1904 Biographies Index
Return to Sangamon County ILGenWeb
---