Sangamon County ILGenWeb © 2000
In keeping with our policy of providing free information on the Internet, data and images may be used by non-commercial entities, as long as this message remains on all copied material. These electronic pages cannot be reproduced in any format for profit or for other presentation without express permission by the contributor(s).
---
PAST AND PRESENT OF THE CITY OF SPRINGFIELD AND SANGAMON COUNTY ILLINOIS
By Joseph Wallace, M. A.
of the Springfield Bar
The S. J. Clarke Publishing Co., Chicago, IL
1904
---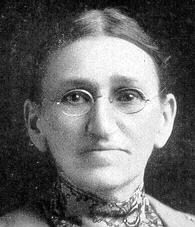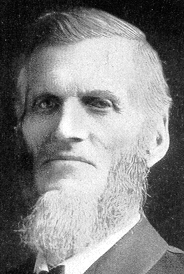 Mrs. J W. Constant & John W. Constant
Ancestor of Nadine

JOHN W. CONSTANT - John W. Constant, who follows farming on section 32, Illiopolis township, is one of the extensive landowners of the county, his realty possessions aggregating six hundred acres. Born in Mechanicsburg township, September 22, 1839, he is a son of Jonathan Constant and a brother of G. W. Constant, a retired capitalist and banker of Illiopolis. His boyhood days were spent under the parental roof in the usual manner of farmer lads. He attended the public schools in his boyhood and through the summer months assisted in the labors of field and meadow. He also had the advantage of continuing his studies for some time in McKendree College of Lebanon, Illinois. He has made his home continuously upon his present farm since 1861, although its boundaries have in the meantime been greatly extended by additional purchase of land. He began here with only forty acres and he now has five hundred and sixty acres on sections 31, 32 and 33, while one quarter section is jus t across the county line in Macon county. Mr. Constant broke most of his land himself and has laid several miles of tiling, thus making the fields very productive. He follows progressive methods, utilizing the system of rotation of crops in order to keep his land in good condition. His large and attractive residence stands as a monument to his thrift and enterprise as do his good barns and outbuildings. A glance will indicate to the passerby the enterprising spirit of the owner, for all the modern accessories of a model farm are found upon his place. He has planted two good orchards and the second one is just now coming into bearing condition. He used only very select fruit trees and year by year he will reap the benefits of his labor in this direction. He has also planted shade and ornamental trees which add much to the beauty of his land and protect his home from the hot rays of the summer sun. Forty-two years have come and gone since he located upon this farm and his life has been one of continuous and unb roken activity in agricultural lines.
Mr. Constant was married in Springfield on the 28th of December, 1864, to Miss Clara G. Ingels, a native of Kentucky, who came to Illinois when a young lady of sixteen years. She attended school in Springfield and was also a student in Jacksonville Female College, while prior to her marriage she successfully engaged in teaching. Eight children have been born of this union, five sons and three daughters: Mattie F., who is the wife of Edward Norred, a resident farmer of Lanesville township; Harry, who follows farming on the old homestead; Mamie P., the wife of Dr. W. T. Bridges, of Stonington, Christian county, Illinois; William, who is married and is operating one of his father's farms; Luther M., who is a teacher in the schools of Sangamon county; Harvey W., at home; Altha, the wife of Leroy P. Cline, of Macon county; and Lyman, who is a student in the State University at Champaign. They also lost two children.
Where questions of national and state importance are involved Mr. Constant is unfaltering in his allegiance to the Republican party and its principles and he proudly cast his first presidential ballot for Abraham Lincoln in 1860. He has served as highway commissioner and as a school director, but has never been an aspirant for public honors or office. He and his wife are members of the Methodist Episcopal church of Illiopolis and he is now serving on the official board. His business career is one which will bear the closest investigation and scrutiny, for his prosperity has been won through honorable methods which make his life history one well worthy of emulation. His identification with the interests of Sangamon county cover the entire period of his life and he has many friends not only among the native sons of the county but also among the more recent arrivals in this part of the state.
---
Return to 1904 Biographies Index
Return to Sangamon County ILGenWeb
---