Sangamon County ILGenWeb © 2000
In keeping with our policy of providing free information on the Internet, data and images may be used by non-commercial entities, as long as this message remains on all copied material. These electronic pages cannot be reproduced in any format for profit or for other presentation without express permission by the contributor(s).
---
PAST AND PRESENT OF THE CITY OF SPRINGFIELD AND SANGAMON COUNTY ILLINOIS
By Joseph Wallace, M. A.
of the Springfield Bar
The S. J. Clarke Publishing Co., Chicago, IL
1904
---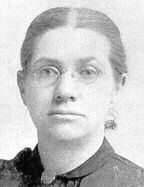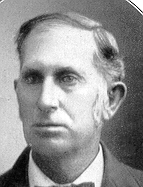 Mrs. D. C. Fletcher - D. C. Fletcher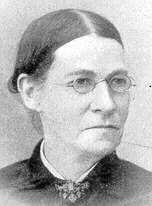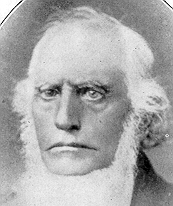 Mrs. B. D. Fletcher - B. D. Fletcher
Ancestor of Dan Dixon

D. C. FLETCHER - For at half century D. C. Fletcher has been one of the thrifty and enterprising farmers of Sangamon county, now owning three hundred acres of land in Lanesville and Cooper townships and also thirty acres in Buffalo. He was born in Christian county Illinois, May 3, 1843. His father, Griffen T. Fletcher, was born in Mount Sterling county, Kentucky, in 1817. The grandfather, James Fletcher, was a native of Virginia and the great-grandfather removed from the latter state to Kentucky casting in his lot with its earliest settlers. In 1829 James Fletcher and his family came to Illinois, settling in Christian county. Griffen T. Fletcher was a lad of twelve years when he arrived in this state and here he was reared to manhood among the wild scenes of the frontier. He was married in Sangamon county to Miss Martha Churchill, a native of Kentucky. born in the same locality in which the Fletcher home had been formerly located. After his marriage Mr. Fletcher turned his attention to agricultural pursuits, which he followed in Christian county for a number of years. About 1855 be removed to Sangamon county, locating in Lanesville township near Mechanicsburg, where he purchased four hundred acres of land, on which he reared his family while actively engaged in farming. Subsequently he went to Decatur, where be spent his last years, his death occurring there about 1890. His wife survived him and reached the advanced age of eighty-one years.
D. C. Fletcher is one of a family of four sons and four daughters and with the exception of one daughter all are yet living. His boyhood days were largely spent in Sangamon county and his education was acquired in the district school near his father's home. He remained on the old home farm and assisted in its operation until August, 1862, when, feeling that his first duty was to his country he enlisted in the Seventy-third Illinois Volunteer Infantry and was assigned to Company A. With that command be went south, joining the army of the Cumberland and was first under fire at the battle of Perryville, Kentucky. Later was wounded in the battle of Stone River by a gun-sbot through the leg and this so disabled him that he was sent to the hospital at Nashville and later to Louisville and afterward to Covington, Indiana. When he bad sufficiently recovered he rejoined his command at Chattanooga and participated in the battle of Missionary Ridge, after which the command went to Knoxville to relieve Burnsides, marching one hundred and thirty miles in about four days. Mr. Fletcher was stationed there for some time and operated a mill at that point for the army. Subsequently however, he participated in the Atlanta campaign, fighting almost every day until he was again wounded at Adairsville, Georgia, this time receiving the rebel lead in his left arm. Being thus disabled he was granted a furlough and returned home. He rejoined his regiment at Nashville, participating in the last engagement in that locality and at the close of the war he received an honorable discharge at Camp Butler, Illinois, on the 5th of June, 1865. He immediately returned home, rejoicing that peace had been restored and that the Union had been preserved. He joined his father in business and for a number of years was engaged with him in feeding cattle.
Mr. Fletcher was married in Sangamon county September 9, 1869, to Miss Mary A. Garvey, a daughter of Samuel Garvey, one of the first settlers of this county. They began their domestic life upon a farm in Lanesville township, where he bad one hundred and twenty acres. This he further improved and cultivated and as his financial resources increased be extended the boundaries of his place until it comprised one hundred and sixty acres. He built upon this and made a good farm. He also has one hundred and forty-five acres of improved land in Cooper township and for a number of years carried on farming , not only engaging in the tilling of the soil, but also raising and feeding stock. He was quite successful in his work and continued in active business until 1897, when he removed to Buffalo, but while he leaves the work of the fields to others he still gives his supervision to both farming properties. He now owns a nice home and thirty acres of land in Buffalo.
In 1902 Mr. Fletcher was called upon to mourn the loss of his wife, who passed away in October of that year and was laid to rest in Mechanicsburg cemetery. In the family were nine children, a son and eight daughters: Bertram D., who is married and resides in Buffalo; Nevada, the wife of William Guenn, of Colorado; Lenora, the wife of E. A. Lewis, of Colorado; Corena, wife of John Harvey, of Colorado; Helen, who was married September 29, 1903, to Joseph McCann, a farmer living in Buffalo; Patsey, Frances, Catherine and Sarah, all at home.
Politically Mr. Fletcher is a stanch Republican, although his father and three brothers were Democrats. He is a member of the Christian church, in which he holds the office of deacon and he is a valued member of the Odd Fellows Lodge of Buffalo, having filled all of its chairs and is now a past grand. He also belongs to the Woodman Camp. His long residence in Sangamon county has made him familiar with its history, with its changes and its improvements. He has seen this part of the state developed from a wilderness and swamp to a great productive center, being one of the richest agricultural districts of the Mississippi valley, while its industrial and commercial pursuits are also important and extensive. He has led a useful and upright life and has been a successful farmer so that his record is commendable and worthy of emulation.
---
Return to 1904 Biographies Index
Return to Sangamon County ILGenWeb
---