Sangamon County ILGenWeb © 2000
In keeping with our policy of providing free information on the Internet, data and images may be used by non-commercial entities, as long as this message remains on all copied material. These electronic pages cannot be reproduced in any format for profit or for other presentation without express permission by the contributor(s).
---
PAST AND PRESENT OF THE CITY OF SPRINGFIELD AND SANGAMON COUNTY ILLINOIS
By Joseph Wallace, M. A.
of the Springfield Bar
The S. J. Clarke Publishing Co., Chicago, IL
1904
---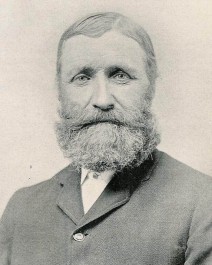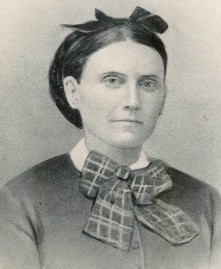 Transcribed by Mary Ann Kaylor
Page 1528
Samuel Johnson, a retired farmer at No. 1806 South Eighth street, has been a life-long resident of Sangamon county and the student of history can not carry his investigations far into the annals of central Illinois without learning of the close connection of the Johnson family with the development and progress of this portion of the state. He was born in Rochester township, September 12, 1830, his parents being Andrew and Mary (Williams) Johnson. The mother was a native of Vermont. The father, who was born in Scotland, crossed the Atlantic to America about 1822 and came direct to Sangamon county with the Clark family. He entered land two miles south of what is now the village of Rochester in Rochester township and there began making improvements. The government was still in possession of much of the land in this district and when it came into possession of Mr. Johnson was entirely without improvements, but with characteristic energy he began transforming the wild tract into richly cultivated fields. He afterward purchased more land and became the owner of two hundred and forty acres. His first home was a log cabin, in which he resided for several years and then replaced it by a good frame house. He was a millwright by trade and aided in building one of the first mills in the county, in Rochester township, it being well known among the early settlers as the old Clark mill. He, however, followed general farming as his principal pursuit and was identified with agricultural interests in Rochester township until his life's labors were ended in death. His widow afterward became the wife of Greenbury Baker and resided in Rochester township until her demise in 1842. There were three children of her first marriage: John the eldest, was born October 23, 1828, and first married Miss Elizabeth Fell, who passed away. He later married Theresa Taff and they now reside on the old homestead in Rochester township. Samuel, the second, is the subject of this review. Andrew died at the age of twelve years.
Samuel Johnson received only such educational privileges as were afforded in the old time subscription schools in Sangamon county in a pioneer epoch. He even then had the privilege of attending but three days out of the week, as it was necessary the he assist in the operation of the home farm. He continued to aid his father until the latter's death, after which he went o Iowa, where he lived with an uncle for four years. He then returned to Sangamon county and began farming on his own account in Rochester township.
On the 22d of September, 1852, Mr. Johnson was married to Miss Lavina J. Baker, who was born in Sangamon county in 1832, a daughter of Squire and Margaret (Waddle) Baker, who were pioneer settlers of this county, where the father engaged in farming for many years. He afterward removed to Kansas, where both he and his wife died. Mrs. Johnson passed away March 24, 1856, leaving one daughter, Janet F., who is the wife of Joseph Sharp, proprietor of a boarding house in Springfield. On the 26th of August, 1856, Mr. Johnson was again married, his second union being with Miss Louisa Taff, who was born in Athens, Illinois, July 4, 1839, a daughter of William Taff, one of the early settlers of this county. Her death occurred February 26, 1886. There were eight children by this marriage. Mary E. is the wife of Benjamin F. Waters, a farmer in Rochester township. Theresa is the wife of Joseph Humphrey, who is a representative of an early family in Christian county. His father was a prominent stock dealer throughout this section. Mr. and Mrs. Joseph Humphrey now reside in Colorado Springs, Colorado. James E. married Alice Bell and he follows farming in Rochester township Ida F. married Alfred Motter, who is a traveling salesman for the Chicago Coffee House, and they make their home in Springfield. Flora A. is the wife of Charles Olcott, a farmer of Rochester township. Martha C. is the sixth member of the family and now makes her home with her father in this city. Arthur also resides in Springfield. Iro is the wife of Frank Day and they also make Springfield their home.
After his first marriage Mr. Johnson purchased a farm on section 36, Rochester township, five miles southeast of the village of Rochester, and he began making improvements. He afterward purchased more land and he now owns two hundred and fifty-eight and a half acres, the tract being very rich and valuable. This he improved with good buildings and modern equipments and there he carried on general farming with excellent success until 1893, when he removed to Springfield to live a retired life, his labors and energy in former years having made him the possessor of a competence that now supplies him with all of the comforts and many of the luxuries of life. In all of his business dealings he has been reliable and his name in the community in which he resided became a synonym for honorable business methods. He was never an office seeker, but served for several years as school director in his township. His political allegiance is given to the Republican party. On the 25th of January, 19902, he purchased a beautiful residence where he and his daughter now reside at No. 1806 South Eighth street. His daughter is a member of the West Side Christian church. Mr. Johnson was a man of indefatigable energy and untiring activity in his business affairs and his success has come to him as the result of his own labors. Few men have more intimate knowledge of the history of Sangamon county than he. What to others is a matter of record has been to him a matter of personal observation. He has watched the development of the county for long year and no history of this section of the state would be complete without mention of this honored pioneer.

---
Return to 1904 Biographies Index
Return to Sangamon County ILGenWeb
---