Sangamon County ILGenWeb © 2000
In keeping with our policy of providing free information on the Internet, data and images may be used by non-commercial entities, as long as this message remains on all copied material. These electronic pages cannot be reproduced in any format for profit or for other presentation without express permission by the contributor(s).
---
PAST AND PRESENT OF THE CITY OF SPRINGFIELD AND SANGAMON COUNTY ILLINOIS
By Joseph Wallace, M. A.
of the Springfield Bar
The S. J. Clarke Publishing Co., Chicago, IL
1904
---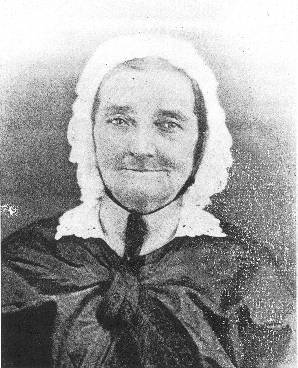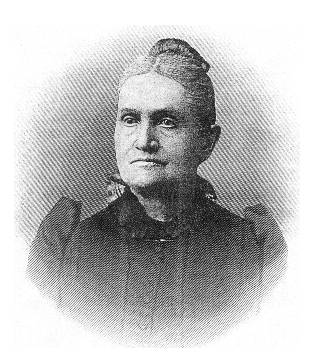 Philemon Stout Mrs. Penelope Stout Mrs. Louisa Brasfield Stout
PHILEMON STOUT. - The student of history can not carry his investigations far into the annals of Sangamon county without learning of the prominent part the Stout family has played in public affairs here and, moreover, the ancestors of our subject have taken an active and helpful part in the development of other sections of the country. Mr. Stout is descended from an early family of New Jersey and in the pioneer history of the family in America are found elements of pathos, tragedy and romance. During the seventeenth century a young couple were married in Holland and embarked on a vessel bound for the new world. The voyage proved a happy and safe one until they neared the port of New Amsterdam in New York, when a storm arose and the vessel was wrecked off the coast of New Jersey. Nearly all on board were drowned, but the young Hollander and his bride together with a small number of others succeeded in reaching the shore and there again had to face death. They were attacked by the Indians and the entire party were tomahawked and left for dead. The young wife, however, survived, although scalped and otherwise mangled. She had sufficient strength to crawl from the scene of the murder and secreted herself in a hollow log concealed by the underbrush. There she lay for a day or two, suffering untold mental and physical anguish. Realizing that she would die of hunger and thirst if she remained there much longer, and feeling that that death would be no better than death at the hands of the savages, she resolved to try to make an escape rather than face starvation, so dragged herself out to an open space. She saw three Indians on the trail. She felt that they were near because a deer had just passed with an arrow sticking in its body. Two of the red men rushed upon her with uplifted tomahawks, but the third, a chief, restrained them. He took Mrs. Stout to New Amsterdam, and she was then placed in the hands of friends who gave her proper surgical treatment and nursing. The name of her first husband was not known. Her maiden name, however, was Penelope Van Princess. After her recovery she became acquainted with and married an Englishman by the name of Richard Stout. They removed to New Jersey, where they established a home and reared their family, numbering eleven sons. Mrs. Penelope Stout reached the remarkable age of one hundred and eleven years and at the time of her death her posterity numbered four hundred and seven. One of her sons, Jonathan Stout, was the founder of the Hopewell settlement in Hunterdon county, New Jersey, where the Hopewell Baptist Church was after organized with fifteen members, nine of whom were Stouts. The society was formed at the home of one of these and for thirty years the meetings were largely held in the residences of different members of the Stout family, after which the first house of worship was erected. Jonathan Stout, at the time of his demise, had descendants to the number of one hundred and seventeen.
David Stout, the youngest son of Richard and Penelope Stout, was the direct ancestor of Philemon Stout, the line being traced down through Benjamin, Jedediah and Philemon Stout, Sr. The last named was born in New Jersey May 15, 1785, and in his boyhood accompanied his parents on their removal to Fayette county, Kentucky, where he was reared. On the 8th of February, 1810, in Woodford county, Kentucky, he wedded Miss Penelope Anderson, who was born in Mercer county, New Jersey. Subsequently they took up their abode in Scott county, Kentucky, but in 1820 returned to Fayette county, where they remained until 1836. In that year they came with their seven children to Sangamon county, Illinois and located in Ball Township. The journey was made in the primitive manner of the time, with team and wagon. They crossed the Ohio river at Louisville, Kentucky, and the Wabash at Vincennes, Indiana, and on arriving in Sangamon county October 5, located on the farm of three hundred and fifty acres purchased in March by Elihu Stout, constituting the farm upon which Philemon Stout, Jr., now resides. The first home of the family was a log cabin and Mr. Stout, after installing his wife and children therein, devoted his attention to agricultural pursuits, which he carried on up to the time of his death on the 31st of January, 1846. His wife survived him until November 23, 1860, and was making her home with her son Philemon at the time of her death. They were the parents of thirteen children, seven of whom reached years of maturity. Of these Jackson died in Ball township, Sangamon county, in 1839; Elihu died near Auburn in 1891, leaving two sons, James and Philemon; Charlotte A. is the wife of F. L. Ridgeway, of Marysville, Missouri; Mary became the wife of Dixon Hall and died in 1890; Eliza P. is the widow of William Forbes, who resides in Woodside township; Martha A. is the wife of R. G. Simpson, of Ball township.
Philemon Stout, Jr., who was the ninth of the family was born near Georgetown, in Scott county, Kentucky, April 19, 1822, and has, therefore, passed the eighty-second milestone on life's journey. He lived in Fayette county, Kentucky, until about fifteen years of age, when he accompanied his parents to Illinois. He never had a very rugged constitution in youth and because of his ill health found it impossible to attend school very regularly, but pursued his studies as he had opportunity while in Kentucky. After coming to Illinois he attended school for only four weeks. His training at farm labor, however, was not meager, for he assisted his father in reclaiming the raw land for the purpose of civilization. He broke the fields with ox teams and used a plow with a wooden mold board and iron share. The family suffered greatly from fever and ague in those early days and they also had to face many of the hardships and trials incident to pioneer life. They hauled grain and drove their cattle to St. Louis, Missouri, which was their nearest important market. After the death of the father, Mr. Stout, of this review, remained upon the old homestead, aiding in the support of the family, and finally purchasing the farm. He was quite successful in raising grain and dealing in stock and his original farm of three hundred and fifty acres on section 10, Ball township, proved the nucleus of very extensive landed possessions. He became the owner of over two thousand acres in Woodside and Ball townships, for some of which he paid as high as fifty-seven dollars per acre. He has certainly been prosperous in his business undertakings and he has not only been enabled to provide for all of his wants but has also been very generous with his children and in 1884 he deeded two-thirds of his property to them, still retaining possession of seven hundred and seventy acres, however. All of the land is well improved and upon the farm are four tenement houses. He has four hundred and eighty acres on section15, two hundred and fifty acres on section 10, and forty acres on section 16, Ball township. Mr. Stout conducted the one farm of two hundred and fifty acres, feeding cattle and raising various crops best adapted to soil and climate. In 1854 he erected a fine residence and has since built many other substantial buildings for the shelter of grain and stock. He has also planted orchards and groves, which add to the value and attractive appearance of the farm. The home place is situated nine miles from Springfield and is well watered with living springs and also by Sugar creek. Everything about the place is neat and thrifty in appearance and this is one of the finest farms of the community. He feels that he has been greatly blessed.
Mr. Stout was married in Ball township in 1848 to Miss Melissa Shoup, a native of Piqua, Ohio, and a daughter of Jacob and Sarah (Downing) Shoup. Her father was a native of Pennsylvania and in 1832 came with her family to Sangamon county, where he engaged in farming until his death in 1848. His wife passed away two years later. They were the parents of sixteen children. Mrs. melissa Stout proved a faithful companion and helpmate to her husband on the journey of life until 1855, when she was called to her final rest. She had become the mother of four children, but Samuel J., the eldest, is now the only one living. His sketch appears on another page of this volume. Sarah J. and George W. died in early childhood and John F. died at the age of ten years.
Mr. Stout was a second time married near Athens, in Menard county, Illinois, in 1856, when Miss Louisa Brasfield became his wife. She was born in Madison county, Kentucky, a daughter of James E. Brasfield, who was an early settler of Menard county, and he and his wife spent their last days at the home of their son-in-law, Mr. Stout. Mrs. Stout died August 19, 1903. By his last marriage Mr. Stout had three children: James, who died March 6, 1899, aged forty-two years; melissa M., the youngest, the wife of William T. Lewis, a teller in the farmers Bank and Joab P., the second child, who was born April 3, 1860, and is successfully engaged in farming in Ball township. He owns and operates six hundred acres of well improved land. He was married in Coles county, Illinois, September 15, 1886, to Ida F. Sawin, a daughter of Elder John G. and Louisa (Jones) Sawin, the former a native of Indiana and the latter of Coles county, Illinois. Her father engages in farming and merchandising and is also a minister of the Baptist church. Mrs. ida Stout is a graduate of Lees Academy of Coles county and is the mother of four children: John Philemon, Frank S., Edith M., and George D.
Mr. Stout has been a school director and trustee for a number of years and filled the position of highway commissioner for several terms, while for six years he was township supervisor. At one time he held the office of justice of the peace, but resigned that office. He endorses the principles of the Democracy and is a strong advocate of temperance, while in his religious faith he is a Baptist and in the church in which he holds membership he has served as deacon. He gave the site for the house of worship and contributed generously to the building of the edifice. His generous spirit has been manifested in his liberal contributions to many measures for the public good, and as a man and citizen he is held in the highest respect. While he has won splendid success in business his career has at all times been characterized by honorable, straightforward dealings and he stands today as one of the leading, respected and worthy pioneer citizens of Sangamon county.

---
Return to 1904 Biographies Index
Return to Sangamon County ILGenWeb
---